VINTAGE CZECH INDIGO DENIM WORKWEAR CHORE COAT ALL COTTON, LINED AND SQUISHY SOFT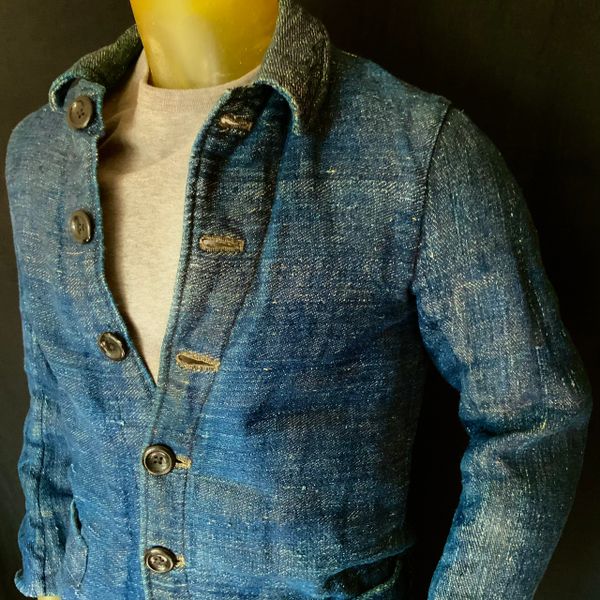 VINTAGE CZECH INDIGO DENIM WORKWEAR CHORE COAT ALL COTTON, LINED AND SQUISHY SOFT
This vintage all cotton Czech Jacket is soft nubby indigo woven denim cotton yarn on the outside and it is lined in a soft cotton yarn which is woven like a sweater or rug. Very sexy tailoring. Super heavy, thick, warm and soft.
Approximately: 
Shoulder Span: 17"
Armpit Span: 19" (tapers to be a 36" chest)
Waist Span: 18"
Shoulder Seam to Cuff: 23"
Bottom of Collar Seam on Back, Down to Waist Bottom Edge: 29"