SOLD CLAUS PORTO GRAPEFRUIT FIG LIQUID SOAP for MEN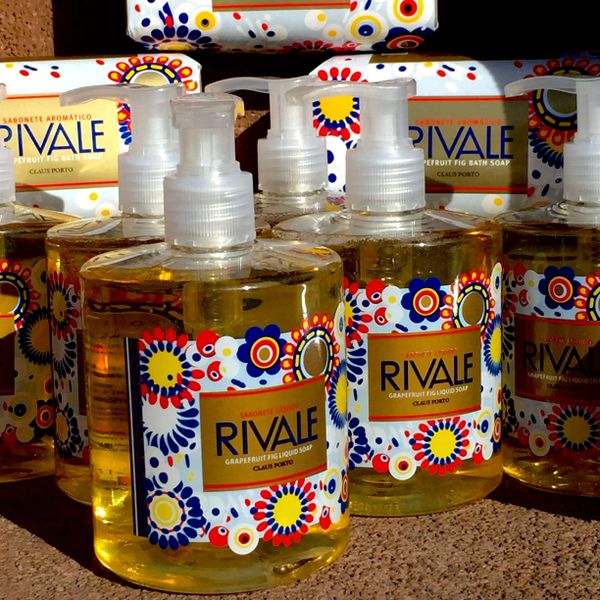 SOLD CLAUS PORTO GRAPEFRUIT FIG LIQUID SOAP for MEN
ABOUT OUR OBSESSION:
Our CEO Jason Pollak has used this soap for over a decade. This, and our moonshine cologne are fantastically paired. We are very, very proud to offer such perfectly curated men's toiletries. This is the only soap Jason uses. He took 18 bars in a duffle bag, while working long-term in Asia. Long before the Claus Porto brand made it onto Oprah's Favorite Things list, Jason had smelled every single scent Claus Porto made. He determined the leathery, woodsy, grapefruit smell and antiseptic incomparably squeaky clean results of RIVALE was unmatched by any other. This is unfortunately THE LAST FRESH BATCH EVER TO BE MADE. It is a discontinued scent, for the future. If they sell well, we will buy the rest (only a few hundred left). We directly imported these from the factory in Portugal, and each soap will last for several months of use.
ABOUT THE SOAP:
The Karite' oil incorporated into these soaps assures the moisture, health and balance of even the driest or oiliest skin. Antiseptic qualities make it an ideal cleaner for troubled or sensitive skin. Absolutely ideal for use as a facial cleanser (excellent for acne) but most people use this as their hand soap. 
If the soul of the RIVALE line in the essential grapefruit oil, the personality of these products can be found in the piercing bitter earthy masculine aroma of the grapefruit being heavily toned down with the wooden sweetness of ripe mature figs and subtle hints of leather. Washing with RIVALE is an the most exotic and elegant way to begin and end each day.