SOLD ALASKAN TRADE BEADS with GREAT PROVENANCE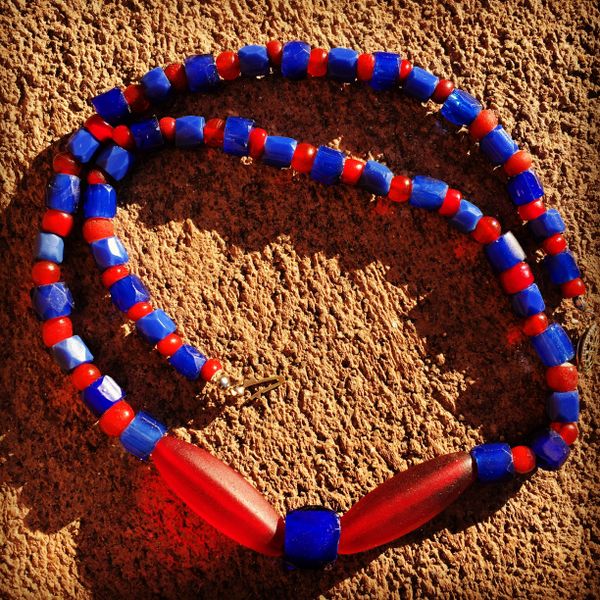 SOLD ALASKAN TRADE BEADS with GREAT PROVENANCE
These were collected by an Alaskan (his photo with him on his boat is shown) each time he went fishing on 

Prince of Wales Island

 here is the story his cousin wrote to me about them: "These beads were found over a period of years on the beaches of Prince of Wales Island by my cousin who was born in Alaska and fished up there his whole life. They are a part of history and are a real treasure you'll enjoy forever. In a nut shell here is what I remember being told. Many years ago a priest from another country (I think he was Irish cuz he had red hair] and his followers came to Alaska when it was inhabited by Indians and they took them over and converted them to Christianity and as a showing of their new faith they took their trade beads and threw them into the ocean and to this day, although fewer and farther between, people can still find them along the beaches. That is how my cousin accumulated them over time. That same red headed priest also had sex with the native women and to this day you will see many alaska natives with red hair and even freckles due to his genes being passed on."
Russian traders traded these beads DIRECTLY to Alaskans. Hence their name. But other traders also got them from the Russians and then they got to Native Americans by a second hand route.